Business can't wait for Brexit
Business can't wait for Brexit
Hello everyone, welcome to my business and industry blog. The UK has officially started the two-year countdown to Brexit last week. This means that the UK now needs to start working on its trade deals with foreign trading partners but European leaders won't talk about trade until Brexit terms are finalized.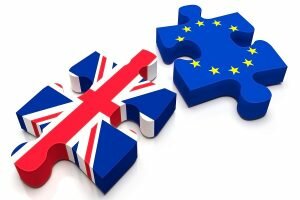 The biggest trading market for the UK has always been Europe, so many British business are now stuck in limbo with no deal being made between any of their largest trading partners. This is forcing companies to plan for the worst case scenario, in order to protect their business.
This is a big deal to many firms because until now, they were the beneficiaries of free trade in the European Union. Now these firms don't know when they will have access to the vast markets of Europe or what kind of access they will have. Some experts are predicting that the relationship will not be settled until 2021.
Some companies are having to worry about how this delayed deal will affect their ability to offer services in both the UK and the EU. In planning for this, most companies are assuming a hard Brexit where the UK would lose its ability to passport into the EU. This would require certain changes, such as relocating certain client facing roles from the UK to the EU.
How are you all going to be affected by lack of trade deals between the EU and the UK? Let me know in the comments below, or just let me know how you think this is going to unfold. Hope you all stay lucky this week, I will speak to you soon.